At Kennedy St, we recognise that some of our most important people are our volunteers.
We're always on the lookout for more bright, committed volunteers who are passionate about making a difference and helping us to reach more people who need recovery support.
We fit each volunteer's experience, gifts, skills and knowledge to the different types of roles that we offer. When you volunteer with us you have the opportunity to gain additional skills and experiences.
If you can commit at least 6 hours a week and want to get involved we'd love to hear from you, no matter what your background is.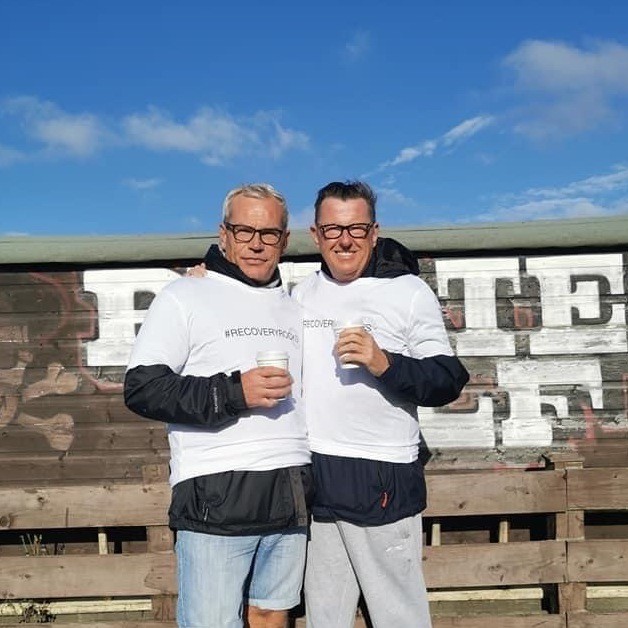 We are currently looking for volunteers who can offer:
Our recovery volunteers are people with lived experience of recovery from addiction who are ready and willing to give something back to their community while also developing their gifts, talents & employability skills. 
Recovery volunteers get involved in everything from training, project delivery, fundraising and supporting people who use our services.
Our business volunteers don't necessarily have direct experience of addiction. They are compassionate people who share our values and are happy to donate their time and professional expertise.
They come from backgrounds such as corporate business, the public sector or self-employment. We love people with a broad range of business skills and experience who can adapt these to our needs.
We also offer all our volunteers learning opportunities to encourage mental resilience, personal growth and business skills development. 
"Volunteering for Kennedy Street has given structure to my week, a greater sense of purpose and above all a fantastic feeling of connection with a vibrant community of committed and supportive volunteers. Already it's helped me on my own personal journey of recovery from mental health breakdown and given me hope for the future.
"
JS.
Kennedy Street volunteer.
Recovery Stories
The quickest way to break the stigma of addiction is for us to talk about our experiences of how we found our path to recovery. These very honest and open recovery stories are from people who have come into contact with Kennedy Street, we hope you find what they say helpful.
March is Women's History Month, and we have celebrated International Women's Day once again!
This is a celebration to highlight the incredible work of women throughout history who fought for equality and an opportunity to continue this fight to #BreakTheBias that we still see in our society today.
At Kennedy Street, we want to do the same for women in recovery.
I had my first drink at about the age of 8, a Babycham taken from the fridge without my parents knowing, until the following day by finding the empty bottle in the bin. I remember the feeling of that alcohol to this day.
My childhood was an unstable mix of living with family and in foster care. I started to experience homelessness and social exclusion from my teen years and first went in to rehab in my mid-20s.
I have experienced long periods of sobriety, during which I would manage to build my life up. I got married and had kids, found full time employment and new career paths, and even bought a house. However, none of these things stopped me from starting to drink and use drugs again, and my life would come crashing down around me (again).