What is Payroll Giving?
Payroll Giving (also known as Give as You Earn) is an easy and tax-efficient way of making regular donations to your favourite charity straight from your pay each time you get paid by your employer.
How do I set up Payroll Giving?
Payroll Giving is very easy to set up. Ask your Accounts or Payroll department or Benefits / CSR Team how to get started. They will give you a form to complete where you add the information about the donations you wish to make and where you give your consent for the process to take place.
What does my employer need to do?
Many companies will have an established process to help you with this. 
Companies need to work with a Payroll Giving Agency to allow the process to be implemented.  It is quick and easy to get this setup and an important part of their Corporate Social Responsibility.
How much does it cost?
There are no set-up costs for employers.
Payroll Giving Agencies can charge a processing fee of up to 5% of the donation amount. However, some agencies don't charge and some charge a transaction fee per employee. Employers may choose to cover this fee for their employees otherwise the agency will deduct it from donations. Companies can also deduct any costs for running the scheme from business profits before tax. 
You can find a list of all approved agencies on the Gov.UK website.
Why is regular funding important for Kennedy Street?
Payroll Giving is a very reliable source of income for Kennedy Street and it allows us to make solid plans for the future. 
We are ambitious about enabling more people to enter recovery and for this to happen we want to make a more permanent physical space, as well as expand our online services. Without predictable funding, this planning just isn't possible.
Payroll Giving also means funds are received quickly without the extra admin burden of us having to claim Gift Aid from the government. All these small things help us focus on the important work we do.
Why is Payroll Giving a good thing?
Payroll Giving is a great way for charities like Kennedy Street Foundation to receive regular, predictable funding. This enables us to make longer-term plans which helps us as a charity and the people we support have more stable futures.
It is easy to set up and once it is done you can feel confident your money will be transmitted safely every month. Donating smaller amounts regularly means it is both convenient and affordable for you and more stable for us, win-win all round.
What does tax-efficient mean?
By donating to Kennedy Street from your gross pay means there is no tax liability on your donation and you will, in fact, pay less tax.
Donations made from gross pay also mean we don't need to claim gift aid related to your donation.
Payroll Giving is especially efficient for higher rate taxpayers allowing for larger donations at a lower cost.
Pay less tax!
The tax relief you get depends on the rate of tax you pay. Check with your payroll department for specific details.
To donate £10.00 to Kennedy Street it will only cost you:
£8.00 if you're a basic rate taxpayer
£6.00 if you're a higher rate taxpayer
£5.50 if you're an additional rate taxpayer
‍(Scottish rates of tax are slightly different)
It means you can consider increasing your donation because you are paying less tax.
Privacy
Donating to charity can be a private matter. The Payroll Giving process enables you to keep the details of your donation private from your employer.
When making a donation to Kennedy Street you can choose whether you share your contact details with us and also let us know if we can keep in contact with you with updates on the work your donations will help make possible.
Seven of us adults plus Asterix (the baby) were joined by Aura who gave us an hour of relaxation with Kundalini Yoga. We all enjoyed the experience - including Asterix who did a perfect posture without a mat.In the pic above you'll see our little library table - we offer a...
read more
Recovery Connects Programme
These interactive, workshop (currently on Zoom) sessions provide various paths to recovery from all types of addiction, improve mental well-being and build resilience.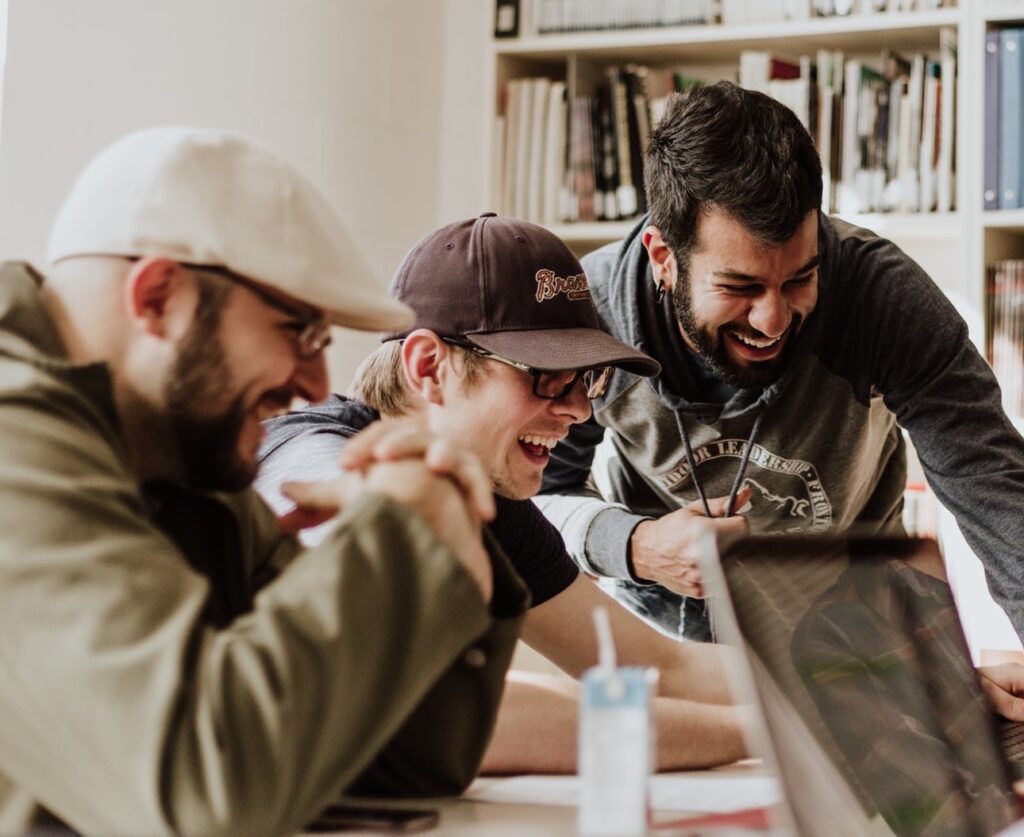 Workplace Training Programme
Kennedy Street Workplace Training offers an opportunity to embed a recovery model of care into the workplace culture. The training equips staff and managers with knowledge, peer support skills and an understanding of recovery resources that will enable them to signpost and support any of their co-workers, friends and families into recovery. These positive changes help establish better internal organisational cultures which, in turn, create enabling, resilient workplaces.
Talks, Stories, Resources